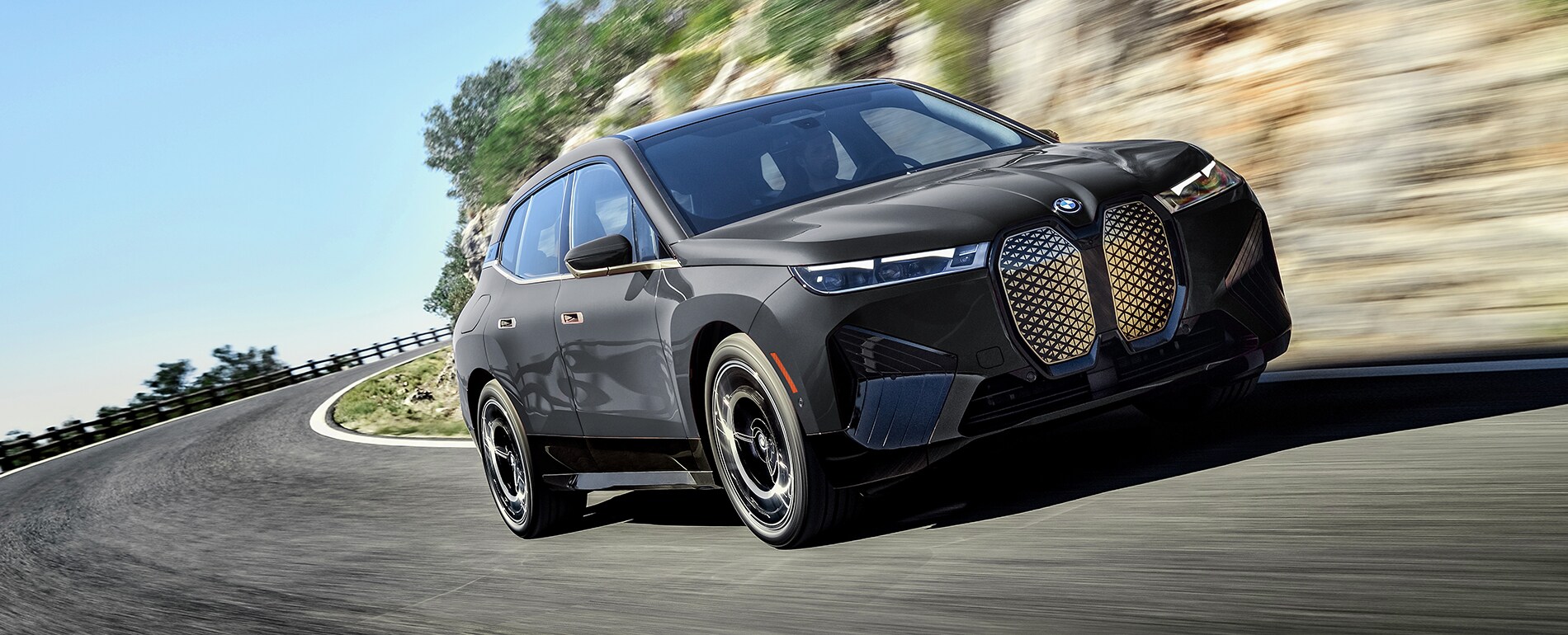 Innovation is infused into every detail of the fully electric, fully connected BMW iX. Dual electric motors deliver incredible power and efficiency, combined with the stability of all-wheel drive. Capable driving systems and advanced technology blend harmoniously to produce a unique driving environment that is tailored to you. 
The smooth silhouette of the iX features a long wheelbase that extends through four frameless doors with seamless handles, while new, narrow headlights frame the intelligent kidney grille, creating a modern reinterpretation of classic BMW design.
Featuring an estimated range of up to 300 miles, both day trips and long drives can be planned with confidence.
We invite you to be among the first to own the first-ever BMW iX. To secure your place in line, please visit the link below.