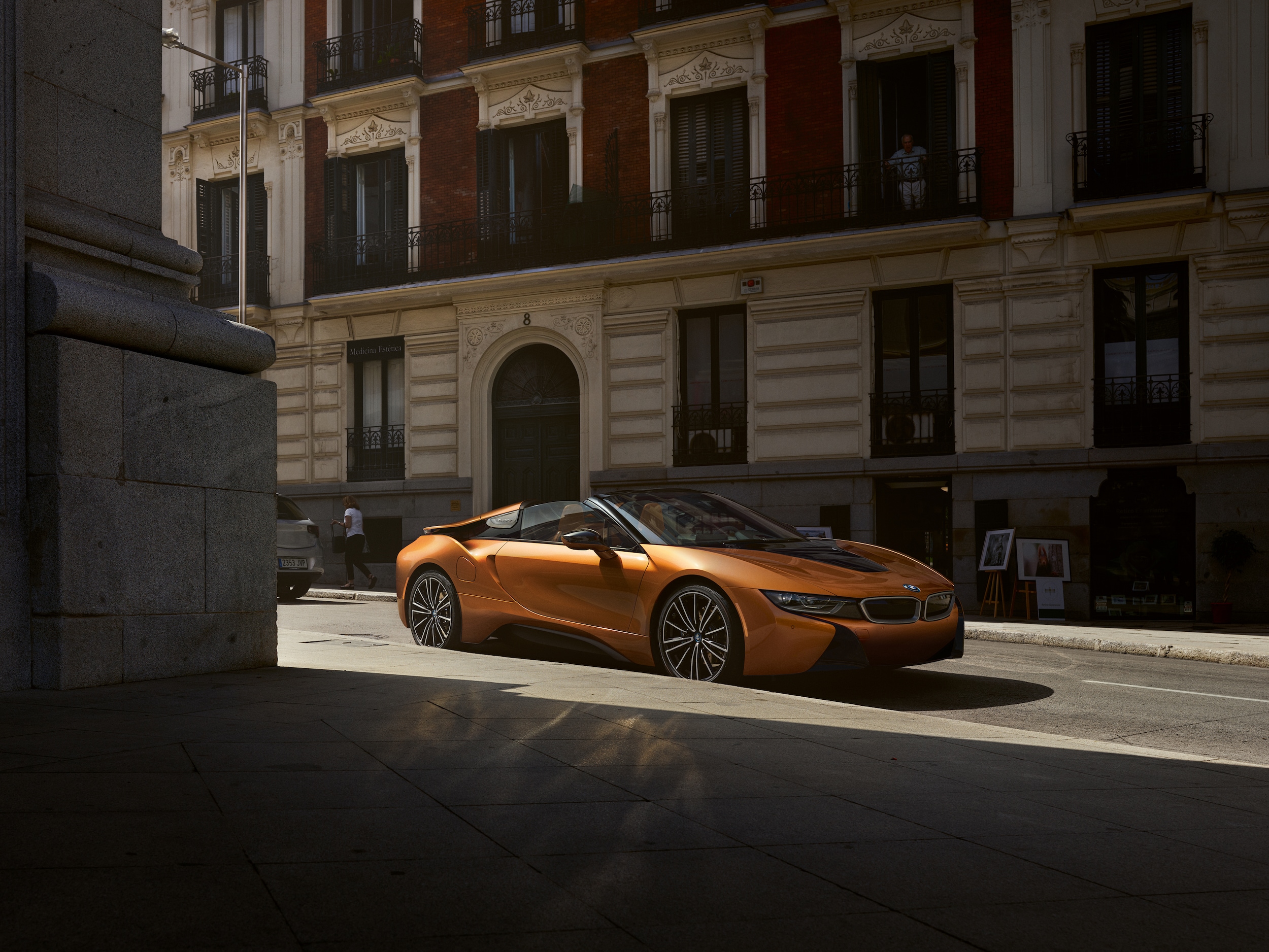 This revolutionized roadster is more than just a vehicle, it's a dream. With a fluid design that makes everyone pause as you drive by, a high-performance engine that moves you swiftly and smoothly through every curve and straightaway, and a spirit of freedom that transports you as fast as you want to go, the new BMW I8 Roadster will make your heart race and your adrenaline pump as you show off to every other driver.
First, you'll notice the exquisite exterior. Scissor doors, bright colors, a sporty streamflow design, and, of course, the exhilarating convertibility of the stylish roof, make for a truly outstanding and one-of-a-kind vehicle.
After you recover from the inevitable heart palpitations the exterior will give you, the interior will get your blood pumping all over again. Sporty and lavish interior features are pronounced by clean, crisp lines, the finest leather upholstery, and a wide array of impeccably fashionable technological details. You'll most definitely impress any date in the new BMW I8 Roadster
If we haven't convinced you that the BMW I8 Roadster is meant for you, just wait until you start the engine. Choose from four moods, COMFORT, SPORT, ECO PRO, and eDRIVE, to put every aspect of your hybrid engine to work. And will it work! This combination of electric motor and combustion engine push out up to 369-horsepower and 420 pounds-feet of torque for a 0 to 60 miles-per-hour time of 4.2-seconds. Even the purely electric mode is impressive with its max speed of 75 miles-per-hour at an emissions-free level.
Learn More At BMW Of Grapevine
If you'd like to discover why you need to be behind the wheel of a new BMW I8 Roadster, we encourage you to stop by our BMW of Grapevine dealership. We have many new BMW models available, including a few of these stunning BMW I8 convertibles and coupes, and would love to offer you a test drive today.